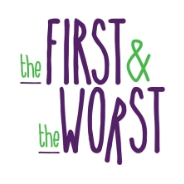 (PRWEB) February 23, 2015
On April 1, 2015, some of Nashvilles most recognized songwriters will come together for the inaugural "First And The Worst" charity event hosted at 3rd and Lindsley, benefitting the Music Health Alliance. The First and The Worst, which will take place at 3rd and Lindsley, will showcase hit songwriters performing the first and the worst songs they ever wrote, as well as their songs that have become top-selling records recorded by superstar artists, all for a worthy cause.
Hosted by Grammy-nominated songwriter, producer, and music critic Peter Cooper, the evening will feature Richard Leigh (Dont It Make My Brown Eyes Blue and Ill Get Over You/Crystal Gayle, The Greatest Man I Never Knew/Reba McEntire), Liz Rose (Tim McGraw, Teardrops On My Guitar, and "You Belong To Me"/Taylor Swift), Phil Barton ("A Woman Like You"/Lee Brice, She Rides Away/David Nail, Yeah Yeah Yeah/Dustin Lynch), Roxie Dean ("When I Think About Angels"/Jamie O'Neal, Why They Call It Falling/Lee Ann Womack), Wynn Varble (Waitin On A Woman/Brad Paisley, Have You Forgotten/Darryl Worley, and Im A Little More Country Than That/Easton Corbin) and others to be announced.
All event proceeds from sponsorship tables, ticket sales and the silent auction will benefit Music Health Alliance. The non-profits work assists songwriters, artists and music industry professionals in finding affordable health solutions and financial resources at every stage of their career. The mission of Music Health Alliance is to Heal the Music by providing access to healthcare through services that protect, direct & connect music professionals with medical and financial solutions. In two short years, they have saved over $ 5.5 million dollars in insurance premiums, reduction of medical bills, and prescription savings.
Tatum Hauck Allsep, MHAs Founder/Executive Director said, The First and The Worst will enable Music Health Alliance to provide life saving healthcare access to the music industry in it most vulnerable time of need. MHA is thrilled to be the beneficiary of such an incredibly clever and entertaining evening of music.
First and The Worst is the brainchild of Grammy-nominated songwriter, Sandy Knox (Does He Love You, "She Thinks His Name Was John," and "Why Haven't I Heard From You"/Reba McEntire and her own early gems Upchuck and Mr. Phone).
The First and The Worst is an event I have dreamed about for close to 20 yearsa night in which the audience is allowed to peek inside the brilliant minds of hit songwriters long before they had ever written a hit, explains Knox about the idea becoming a reality. And, having it benefit the Music Health Alliance makes it all about giving back to our community.
Doors to the event will open at 5:00 p.m. and the show will start at 6:30 p.m. Tickets are now available for purchase through the 3rd and Lindsley website. Tickets are $ 20 for balcony and $ 75 for reserved seating. Table sponsorships are available for $ 1,500, $ 2,000 and $ 2,500, and $ 10,000 for the title sponsorship. There are a limited number of tables available for sponsorship. Please contact Shelia Shipley Biddy at shelia(at)musichealthalliance(dot)com for more information.
For more information on Music Health Alliance, visit their website, http://www.musichealthalliance.com, and follow them on Facebook and Twitter. Follow The First and The Worsts official Facebook and Twitter for more updates on the upcoming charity event.
VideoViralViews.com br>
iTunes Promotions, iTunes Marketing