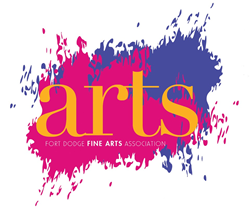 Fort Dodge, IA (PRWEB)
July 01, 2015
The summer productions of Anne of Green Gables and Once on This Island, Jr will be presented by Stage Door Production. This talented group is the newest community theatre in Fort Dodge and a member of the Fort Dodge Fine Arts Association.
Founded in 2013, Stage Door Productions is committed to high-quality performances of small-cast musicals, as well as providing educational Youth Theater experiences in the Fort Dodge, Iowa, area through its Youth Theater program and Take 2 Summer Youth Theater.
The production of "Once on This Island, Jr. " will be July 9th, 10th and 11th. This musical tells the story of a peasant girl, Ti Moune, who falls in love with Daniel, a wealthy boy from the other side of her island. When Daniel is returned to his people, the fantastical gods who rule the island guide Ti Moune on a quest that will test the strength of her love against the powerful forces of prejudice, hatred, and even death. Everyone will enjoy how the story is told through almost non-stop song and dance. The cast is comprised of 27 children from Kindergarten through 6th Grade.
"Anne of Green Gables" performance is scheduled for July 30, 31 at 7 pm and August 1 at 2 pm. This production will have 26 local youth from grades 7th through 12th telling the story of the misadventures of a wildly independent orphan with fiery red hair and a temper to match. Anne Shirley is mistakenly sent to live with a plain spoken farmer and his spinster sister (the Cuthberts), who thought they were adopting a boy.
Both productions will be held at the St. Edmond High School Auditorium. Admission is $ 10 for adults, and $ 5 for under age 18. Tickets are on sale at First American Bank, Salon & Company, Choice Printing and at the door.
These productions open doors for our talented youth in our community, states Shelly Bottorff, President of Stage Door Productions. Our ultimate goal is to not only provide great entertainment but to also highlight the artistic abilities right here in Fort Dodge."
Promoting the talents of youth in the region is just one of the goals of the group. A commitment to introducing a variety of fine arts to the community is also their mission. Comprised of individuals like Mary Jo Laupp, who brings 27 years of directing experience, Stage Door Productions expands the horizons of this group. Other talented members include Nate Gibson, Susan Ahlers-Leman, Tabitha Acree, Kelli Wallace, Betsy Duarte and Sheila Border.
The Fort Dodge Fine Arts Association is located at 29 North 10th Street, Suite B, Fort Dodge, IA 50501. Visit their website at http://www.fdfineartsassociation.org to learn more about the organization and members. Emails can be directed to amy(at)fd-foundation(dot)org or call 515-573-3180.
VideoViralViews.com br>
iTunes Promotions, iTunes Marketing